Australian tax investigators examine 'Paradise Papers"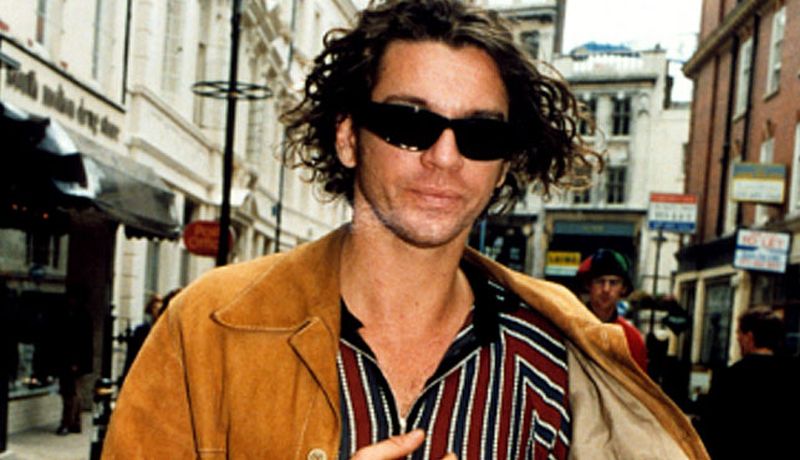 The Australian Taxation Office is examining more than 13 million leaked documents covering a complex offshore web of financial dealings involving hundreds of politicians, celebrities and companies around the globe.

Known as the 'Paradise Papers', the documents detail the offshore interests and tax affairs of more than 120 politicians, world leaders including the Queen, celebrities, advisors and donors linked to US President Donald Trump, and more than 100 multinationals.

Some documents detail legal attempts by Michael Hutchence's business manager Colin Diamond to set up a company in Mauritius in 2015 to use "sound recordings, images, films, and related material embodying the performance of Michael Hutchence" ahead of the 20th anniversary of INXS singer's death this month.

A consortium of media outlets led by the International Consortium of Investigative Journalists has spent months combing through the documents, which include details relating to the movement of billions of dollars through Bermuda by the Australian arm of the global mining giant Glencore.

The ATO has begun analysing the data as part of a wider investigation into complex tax structures used by companies and individuals.

"We know and trust that most people do the right thing, and that many taxpayers identified as part of the leak will be meeting their Australian tax obligations," the ATO's deputy commissioner international Mark Konza said in a statement on Monday.

"However, we investigate all leads and have the resources and expertise to take action against taxpayers or intermediaries found to be caught-up in the illegal use of offshore structures or providers."

ATO officials have spent months working with partner agencies in Australia and overseas ahead of the release of the Paradise Papers in an attempt to identify possible tax avoidance.

"We anticipate further data may be published by the ICIJ and the ATO will continue to work closely with other tax administrations to share intelligence on advisers operating globally," Mr Konza said.

The 'Panama Papers' reveals that about $17m of the Queen's private money was invested off shore.

https://www.9news.com.au/world/2017/11/06/06/39/secret-tax-havens-of-rich-and-famous-revealed

Hutchence millions kiss dirt, leaving family with zilch.

August 20, 2005

Eight years after his death, the family of Michael Hutchence has finally received the executor's report regarding the late singer's estate. Despite having an estimated fortune of between $10 million and $20 million, it came as no surprise to the family to find the cupboard was bare.

Hutchence's advisers say the situation is exactly as Hutchence would have wished, as he didn't want his "thieving relatives" and "girlfriends" to get their hands on his fortune. This, of course, is at complete odds with the wishes the rock star expressed in his will.

"I just cannot believe that it took them eight years to do this," said Hutchence's mother, Patricia Glassop, referring to a four-page letter from the Hong Kong law firm Boase Cohen & Collins dated August 2.

"Dear Madam," it reads, "We now take this opportunity of enclosing a final accounting prepared by the executor in respect of this matter for your file." According to the figures, the balance of the INXS singer's estate as of July this year was zero. The letter went on to say Hutchence had $506 in cash at the time of his death, while his share of INXS's bank balance was $572.

After the sale of art works, real estate, guitars, a Harley-Davidson motorbike, a Jeep and other items, the outgoings of the estate, which included $670,000 in legal fees, meant there was nothing there for the beneficiaries.

But not included in the executor's list were three Gold Coast properties worth more than $10 million, a villa in the south of France, rented at $9000 per week, a house in London's fashionable Chelsea, a development in Lombok, Indonesia, a string of luxury cars including a Bentley and an Aston Martin, as well as the continuing royalty payments from INXS.

Hutchence had structured his financial affairs not only to minimise tax but to protect his fortune from falling into the wrong hands. Accordingly, his assets were hidden in an unbelievably complex array of companies and trusts which criss-crossed the globe from Liberia to the British Virgin Islands.

Among those who might be able to shed light on the singer's financial affairs are: Andrew Young, a Sydney barrister struck off for not paying tax for 20 years; Tony Alford, a Gold Coast accountant recently held by a judge of the Queensland Supreme Court to be "a witness of little credit"; Gordon Fisher, a Monaco-based tax adviser whose activities were investigated during the Costigan royal commission; Andrew Paul, a Hong Kong accountant and executor of Hutchence's will; and Colin Diamond, a mysterious Australian lawyer who lives in the luxury Ascott Metropolis hotel in Auckland.
The Herald has obtained correspondence from Gordon


Fisher, the man who instigated Hutchence's complex schemes before a falling out with the singer and the rest of the band over royalty payments.

Two years after Hutchence's death, Fisher wrote to the Hong Kong law firm handling Hutchence's estate explaining Hutchence's business affairs. While the ultimate holding company for Hutchence's assets, Fisher wrote, was the Vocals Trust, Hutchence was not the ultimate beneficiary of this trust in order to protect his assets from claims by third parties.

"In other words," wrote Fisher, "the Vocals Trust was an asset protection trust. As the deceased observed at the time, and subsequently, he wished to secure himself against what he called a) his "thieving relatives" b) his "girlfriends" and c) in the event he married, his wife/ies [sic] …"

He also said Hutchence was well aware of the risks in structuring his affairs in this way, and that he had to place his trust in those who had ultimate control over his assets.

Perhaps not realising the irony of his words, Fisher continued: "The deceased was a very worldly man and was acutely aware of his potential exposure to financial abuse by others."

Hutchence was found dead in the Ritz-Carlton Hotel in Double Bay on November 22, 1997. A coroner found his death was suicide.

The year before he died, the 37-year-old star had made a will in which Amnesty International and Greenpeace were each to receive $US250,000.

His only child, Heavenly Hiraani Tiger Lily, was to receive the remaining half of his estate, with the rest being split equally between his partner, Paula Yates, his mother, father, brother and sister.

Greenpeace has confirmed it never received the money, nor did Amnesty. The Hutchence family did not receive anything, while it is understood Yates, who died in September 2000, obtained an interest-free loan for £100,000 from a Liberian company that controlled Hutchence's royalty payments. It is not known whether Tiger Lily has been receiving any money.

So if the beneficiaries named in Hutchence's will came away empty-handed, where has the money gone?

.........

In 1998, Young and Diamond were interviewed by the now defunct music magazine axs.

Reporter: "You've copped a bit of a hiding in the press as some sort of financial Svengali to Michael, with suggestions that, with regards to his estate, all is not as it should be. You've refused to speak to the media before this, so let me ask you: Where's the money?"

Diamond: "None of your business. That's the point; it's private. Don't you guys get it? It's private."

Read more:

http://www.smh.com.au/news/people/hutchence-millions-kiss-dirt-leaving-family-with-zilch/2005/08/19/1124435138962.html

What a disgusting story - some people have no conscience!